Welcome to the Keilor Plains Native Plants Group
We are a district group of APS Victoria, covering the Keilor Plains area. Our aim is to study, promote, protect and propagate Australian indigenous flora, especially from local area, where many of the species are classified as threatened or vulnerable, because their habitats have been degraded/altered/lost.
Some of our members also grow plants from other part of Australia in their gardens.

The Keilor Plains is on the eastern part of Victorian Volcanic Plains. Further information can be found here.
---
Monthly Meeting
Visitors are welcome to attend our meeting. Further information can be found in Monthly Meeting Page, or by contacting our secretary.
New Meeting Venue
From April 2022, our monthly meeting venue is
Airport West Uniting Church,
72 Roberts Road, Airport West.
June Monthly Meeting




'Grassland restoration work at Woorndoo'

by Guest speaker:

John Delpratt
(member of APS Keilor Plains Group)

Date: June 3rd, 2022, 7:50PM to 10PM
Venue: Airport West Uniting Church
72 Roberts Road Airport West 3042
GPS coordinate: 37°43'29.0"S 144°52'28.4"E
Mr John Delpratt is Honorary Fellow, Ecosystem and Forest Sciences at University of Melbourne.Here is the link to an article about the work in Woorndoo in "Recreating the Country blog" written by John.
Upcoming Guest Speakers at our monthly meeting in 2022:
| | |
| --- | --- |
| July 1st: | AGM / Trevor Blake - Stories behind the newly published book, 'Lantern Bushes of Australia' |
| August 5th: | TBA |
| September 2nd: | TBA |
| October 7th: | TBA |
| November 4th: | TBA |
| December 2nd: | Christmas break-up |
Our second edition of the book 'Plants of Melbourne's Western Plains - A Gardener's Guide to the Original Flora'
Now available from local
indigenous nurseries and bookshops!

For enquiries about large orders, please contact

For Smart Phone Users
Links to

Facebook Apps

:

APS Keilor Plains (@apskp):

APS Victoria (@apsvic):




Links to Instagram Apps:
APS Keilor Plains (@apskeilorplains)





News and Events
---
APS Keilor Plains Facebook


---
Week-End Day Trip
Sunday, May 22nd: Private gardens in Glenlyon and Musk/Indigenous nursery in Bullarto

Alpine Trip 2022
An Alpine Flora Trip to Mt Hotham took place from 4 to 8 January 2022, staying at Kalyna Lodge.
Here is the link to photos taken on the trip.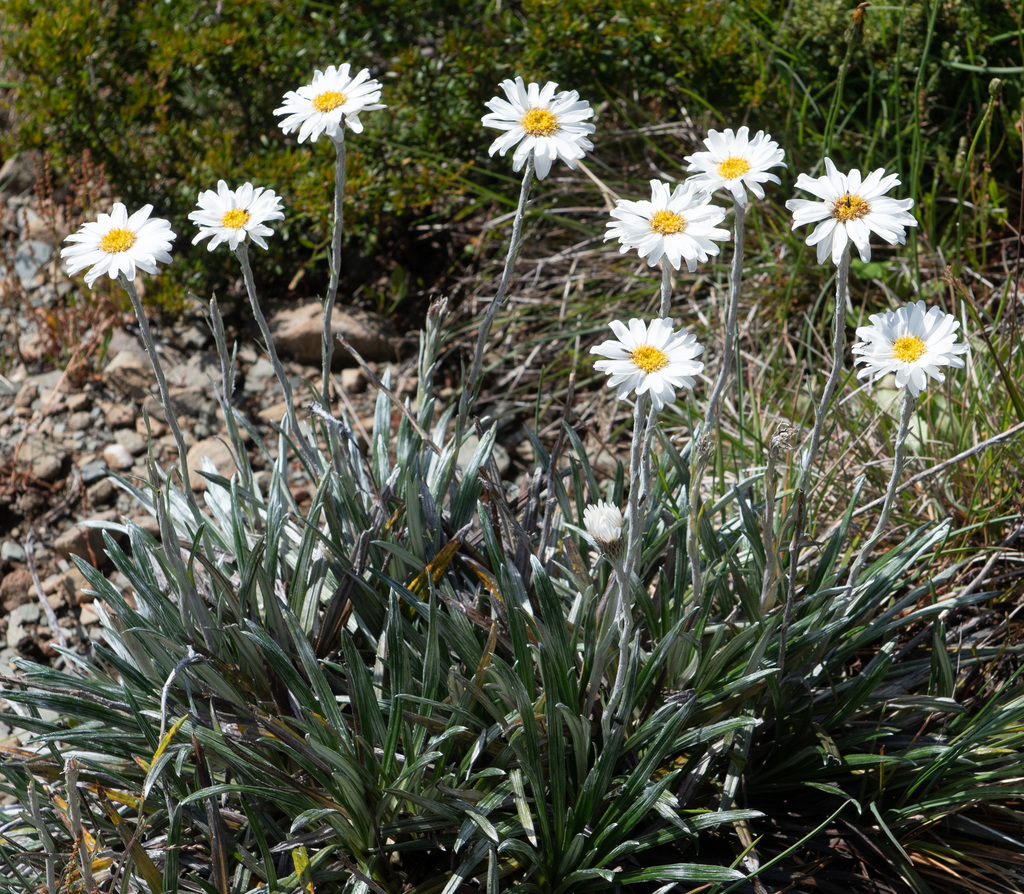 photo by: Chris Clarke
Weekend Trip in Spring 2022
TBA

---
At our Annual General Meeting on July 2nd, 2021, Nicole is elected as the group President, and Neil as the Deputy President.
EVENT CALENDAR from APS Victoria
For information on upcoming events (District Group Plant Sale, Seminar and other events),
this link
will take you to Event Calendar in APS-Victoria Web site.
---
---

Sample pages from Trevor Blake's book: (Click for larger image)